Attaining digital HR maturity is the talk of the HR world at this moment. The companies are becoming more complex with the onslaught of hiring to retirement processes.
A smarter system, like uKnowva HRMS, needs to be in place. It will help CHROs attain more people process maturity with evident results.
To know how various HR process maturity levels incorporate into a culture, read the blog below. It will clarify and expand your mindset on enabling the right digital HR model on time.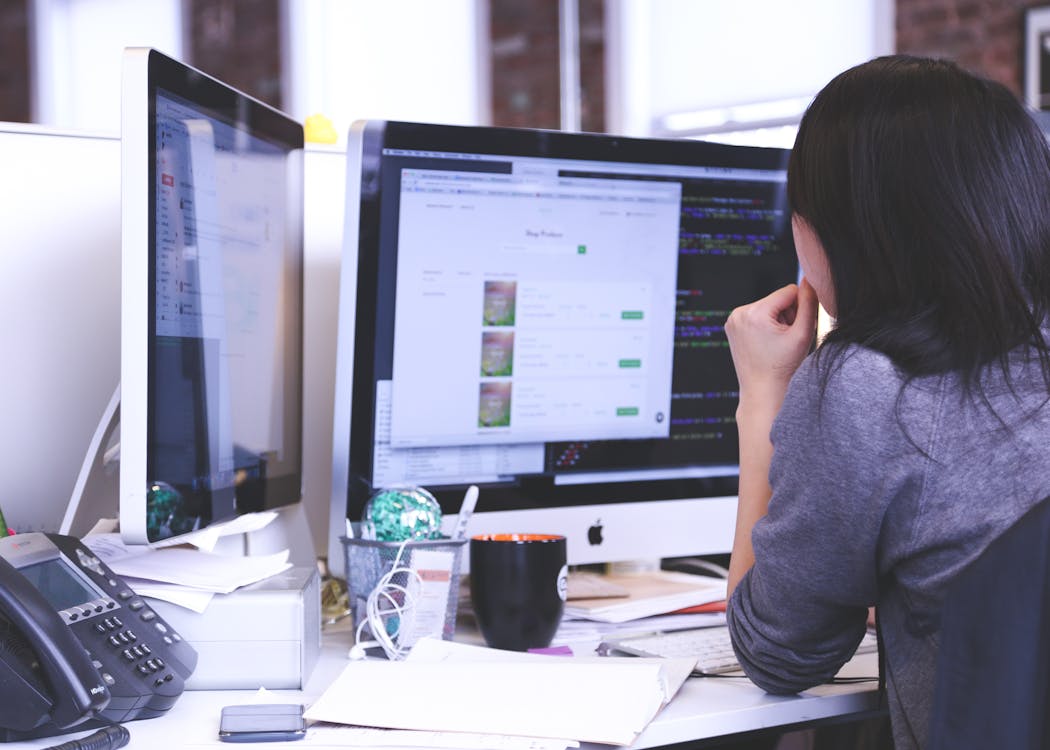 Steps In Enabling Digital HR Maturity In Your Firm Before Scaling Up In The Hybrid Working World:
Educate and involve your teams in talking about digital HR process maturity. 
Not everyone might know and understand the concept of attaining digital HR process maturity. It is highly needed for next-gen companies to deal with complex working conditions flawlessly.
HR and CHROs must continuously educate their teams on the positive aspects of digital HR maturity. They must open a dialogue around the same topic first. Know the insecurities of people around the HR function maturity.
Addressing these topics is important. Only then can you move to further steps for enabling a better and holistic people management system.
Invest in developing talented people at work.
Only hiring people isn't enough. To reach a new level of HR process maturity, talent managers need to invest in developing new skills and talents. Each quarter they should achieve new goals to ensure that their staff is more employable and harder to replace.
The HR analytics can run the prognosis of the current organisational state in terms of talent and projects. It will prescribe the best digital skills to learn in the times ahead. This will help employees improve their professional profile and work on new projects.
This practice engages employees more frequently with their job roles and the HRMS system. Besides that, employers have the option to automate the learning process and module.
They can upload new courses and sessions to consume and learn on uKnowva eLMS. Employers can make a checklist of courses to learn in a given period. The high-achievers in the team will continue to work and learn at their pace.
It shows that the managers need not micromanage their teams to reinforce digital skills. That's one step ahead to achieving multiple competency and capability levels for teams to prosper productively.
The maturity model for any HR function and department also focuses on making this practice continuous. Hiring managers must be aware of providing new skills and modules for teams to watch, train to learn, and implement.
Build the proper structure for your future-fit teams. 
To automate the culture and teams, talent heads need a system and structure in place. First, you need to establish or install a software or program. That can be your uKnowva HRMS with features that rapidly assist your future-fit teams in developing talent.
Next, you need to optimize and utilize the system data. Employees will interact with the HRMS regularly. HRs need to make sense of these interactions. The analysis helps understand the inner desires of their teams.
They know if their teams are sincere, adding value to each contribution, creating impact, driving business results, etc.
Talent and reporting managers must also measure the KPI for teams. First, they have to set it up for new hires. Later, they monitor and mentor existing ones to work on new goals and KPIs while automating the tedious ones.
To automate, they need suitable systems, which we discussed in the first step of this point. Managers and their teams can talk and decide how to reach this digital HR maturity level.
They must be open to exploring the installed (uKnowva) system/tool. Their in-house developers and admins can automate new actions every day as their knowledge and skills level up.
Later, they can take support from the DevOps of team uKnowva to upgrade the automated tools for specific teams.
Again, simply automating tasks, processes, and systems isn't enough. Talent managers must ensure that employees are utilising their working hours effectively after automation.
They must gather proof from the system that the automation is effective and productive. It must free the team's time and let them focus on more critical tasks. But this automation must not hamper the quality of the basic tasks, which are also essential to complete.
Stay focused and achieve goals.
Another structural step to achieving digital HR maturity is to ensure that teams have focus and concentration.
They must not burn out or feel distressed, depressed, or anxious. To eliminate these episodes, hiring and reporting managers must pay equal attention to employees' wellness.
With smarter HRMS tools, detecting possible attrition and unhappy episodes in the firm is possible. Employers use these tools to diagnose negativity in the workplace in advance and address it before it spreads.
It helps them to sharpen the focus of each employee and team. They have to be goal-oriented and achieve targets with automation to stay employable. This practice helps employers send the same message across when they open the dialogue about focus and the value of time.
This practice applies to any department: HR, operations, accounting, sales, communication, IT, etc. Every department can become self-sufficient when managers actively monitor their moods and focus.
These strategies can make each department work and contribute better. Even the HR function improves beyond expectations. That's when hiring managers overview the employee efficiency reports highlighted in the system.
They study these reports to take corrective and valuable measures before bearing losses. When they finetune their culture at work, employees' focus, project delivery scores, and emotional connections to their jobs upgrade.
Implement the model correctly.
There are many models for each firm to adopt to reach digital HR process maturity. One such model is People CMM. You can apply this to your firm by correctly and accurately implementing uKnowva smart business tools.
First, study the maturity model to understand the values of each tool you implement. Make a checklist and cross it step by step when you complete the competency and capability levels.
The last most probably should be the automated and optimizing level. From that level, every step, like the ones explained above, should be continuous, like in a loop.
Smarter HRMS tools help you evaluate the impact of your currently deployed maturity models. That way, you are not at a loss when working with these models to grow your talent at work.
Conclusion:
Achieving digital HR maturity is a must-have process upgradation today in HR departments. Each day, a new challenge arises when working with complex teams. HR managers cannot handle all the pressure and ambiguity in managing teams.
HR managers must implement smarter HRMS tools to become the strategic partner without losing the right talent. These tools help automate daily boring and time-taking activities.
That way, these managers have enough time, patience, temperament, and skills to develop and nurture talent. They can then study the implications of automation in the firm with a calmer and analytical mind.